Description
HP ProBook 440 14-inch G10 Notebook PC In Nairobi, Kenya.
HP ProBook 440 14-inch G10 Notebook PC price in Nairobi, Kenya is Ksh 125,000. The Notebook seamlessly blends style and functionality, embodying a perfect companion for professionals on the move. With its sleek and durable design, this laptop offers a sophisticated aesthetic while ensuring resilience in various work environments. Boasting a 14-inch display, the ProBook 440 G10 provides a crisp and immersive viewing experience for productivity and entertainment alike.
Powered by cutting-edge technology, it features a robust processor to handle multitasking effortlessly, making it ideal for business tasks, creative projects, and more. The ProBook 440 G10 is not just a device; it's a productivity powerhouse, equipped with security features such as fingerprint recognition and the latest connectivity options to keep you ahead in the digital realm. Elevate your work experience with the HP ProBook 440 G10, where innovation meets reliability for a seamless and efficient computing journey.
Buy The HP ProBook 440 14-inch G10 Notebook PC in Nairobi at Novelty Technologies. Your One-Stop Solution.
The HP ProBook 440 14-inch laptop provides growing businesses with a durable PC featuring built-in collaboration and connectivity tools with multi-layered endpoint security—meeting commercial-grade expectations.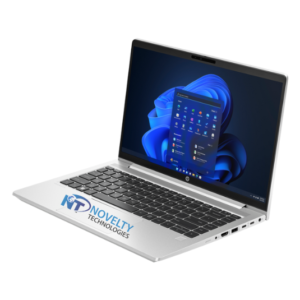 HP ProBook 440 14-inch G10 Notebook PC Optimized for hybrid work
Look your best wherever you work with enhanced camera features and lighting adjustments. 3
HP ProBook 440 14-inch G10 Notebook PC Fast and efficient wireless LAN
The portability of your PC and the reliability of a fast connection determines where you can work. Get a fast and reliable connection in dense wireless environments with gigabit-speed Wi-Fi 6.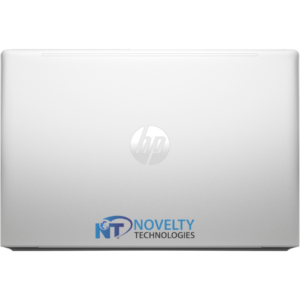 HP Sure Sense
Malware is evolving rapidly and traditional antivirus can't always recognize new attacks. Protect your PC against never-before-seen attacks with HP Sure Sense, which uses deep learning AI to provide exceptional protection against advanced malware.
HP ProBook 440 14-inch G10 Notebook PC Browse confidently
Help protect your laptop from websites and read-only Microsoft Office and PDF attachments with embedded malware, ransomware, or viruses with hardware-enforced security from HP Sure Click.
Work without interruption
Keep productivity high and downtime low with the fully integrated and automated features of the HP BIOSphere Gen6 firmware ecosystem. Your PCs have extra protection thanks to automatic updates and security checks.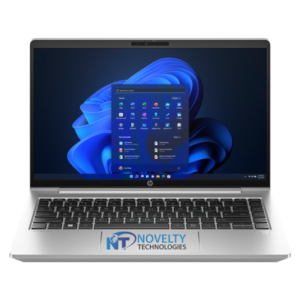 Speed up the basics of IT management
The HP Manageability Integration Kit helps speed up image creation and management of hardware, BIOS, and security through Microsoft System Center Configuration Manager.
Connect your PC and mobile devices
Wirelessly transfer documents, photos and videos, notes, websites, addresses, and more between your mobile devices and your PC using the simple-to-use HP QuickDrop app.